Custom Suit Making Process
Lupo Bianco Custom Tailoring is a premium bespoke tailoring service that provides you with perfectly fitted suits that are tailored to your individual style and preferences. Our expert tailors guide you through the suit tailoring process, ensuring a personalised experience that results in a perfectly fitted suit.
Here is a step-by-step guide to the suit tailoring process at Lupo Bianco: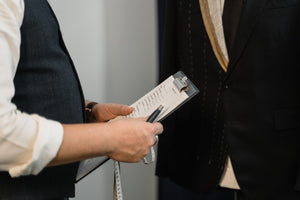 1 - Consultation
Schedule a consultation with a Lupo Bianco tailor, where we'll discuss your style preferences, take your measurements, and show you fabric swatches to help you choose the perfect material for your suit.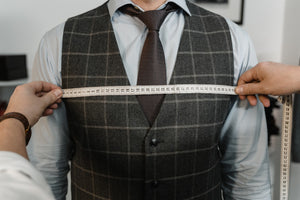 2 - Measurements
Once your fabric is selected, we take precise measurements of your body to create a custom pattern for your suit.
We have gone on to establish ourselves as one of Sydney's leading custom suit tailors, offering first-class service from the moment we meet a new customer until their beautiful new suit is delivered.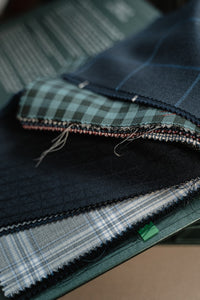 3 - Fabric Selection
Based on your style preferences, we guide you through a selection of fabric options for your suit, ensuring you're completely happy with the final choice.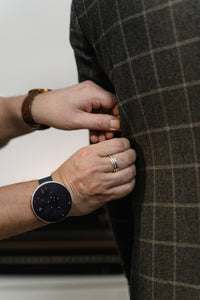 4 - First Fitting
Try on your suit for the first time and our tailors will note any adjustments required to ensure a perfect fit.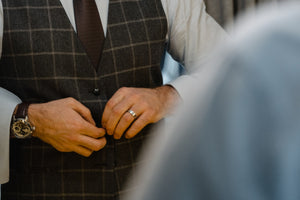 5 - Final Fitting
After alterations have been made, we'll invite you for a final fitting to ensure everything fits perfectly and you're happy with the final result.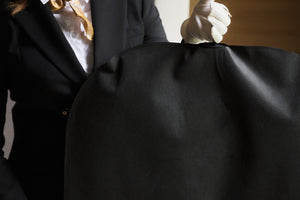 6 - Delivery
Finally, your suit will be delivered to you, ready to wear. Lupo Bianco also offers alteration services to make any necessary adjustments after your final fitting, ensuring your suit remains perfectly fitted over time.
At Lupo Bianco Custom Tailoring, we're committed to using only the highest quality materials and employing experienced tailors to create a suit that makes you look and feel your best. Trust us to provide you with a personalised suit tailoring experience that results in a perfectly fitted suit that reflects your unique style.
Contact us today to schedule a consultation.