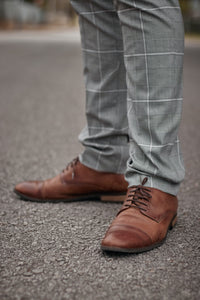 Men's Tailored Business Pants
Never underestimate the power that confident strides hold for business. From standing up to make a handshake or walking into an important corporate presentation, it always helps to be comfortable and bold. 
While not always immediately held to attention, here men's business pants really matter. Tailored business pants should offer a sleek, comfortable fit for a sharp look in the conference room.
In a room full of suits, custom-made tailored pants can help you stand out from the pack. So you make a lasting solid impression. 
Enquire Now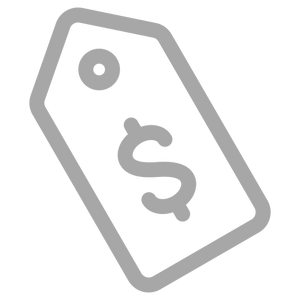 Affordable Price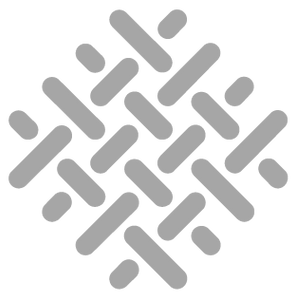 Premium Fabrics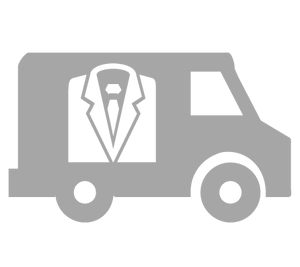 Mobile Service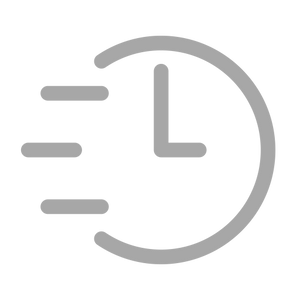 Fast Turnaround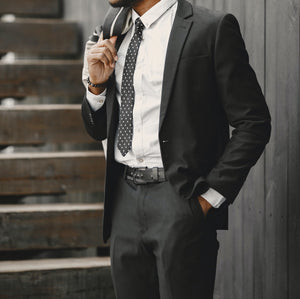 Premium Detailing for Everyday Professional Wear
Lupo Bianco's master tailors create custom business pants for the modern businessman who wants to make a statement.
A quality pair of pants for business has a flat front and a slightly stretched but not fitted fit around the bottom. The waist should also be snug enough around your high hipbone or higher to hold up the rise and legs without suspenders or a belt. With tailored business pants that perfectly fit, suspenders or a belt should never be more than a style preference. 
With a range of premium materials, suiting patterns and our minutest attention to delivering the perfect fit, ours are fitted business pants online that stand a class apart. 
Pricing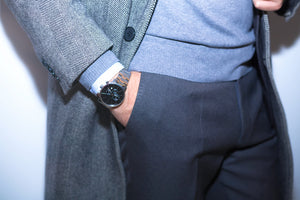 A Wide Range of Designs for Men's Business Pants
We're proud to say: every pair of men's business pants our master crafters create is unique.
As a custom-made process, the design of your new tailored business pants lies in your hands. 
We offer a range of men's trouser designs such as a classic, relaxed, wide-leg or slim fit to compliment your business shirt and tie. No matter your preference, our master tailors are experienced with many years in following the European suiting tradition to take your measurements accurately, and handcraft dress pants for a premium quality feel and fit.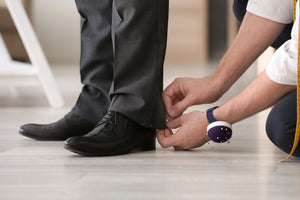 Book an Appointment for Tailor Made Excellence
Don't settle for anything less than the dedication and finish of Lupo Bianco's master crafters. Custom business pants alone or in a suiting package are reasonably more affordable than you might consider—especially with the high-level of care in the details and fit. Leaving you with business pants that you will love to wear over and over again and will last well for you to do so. 
Contact our tailors at Lupo Bianco for a quote, and start owning your working days with confidence.
Wide Range of Premium Material Choices
Our master tailors understand the need to express your individual style, which is why we offer over 5,000 distinct suit patterns, colours, and suit linings. With so many suit combinations, you are assured a flawless fit at Lupo Bianco custom tailoring.
Our Simple 4 Step Process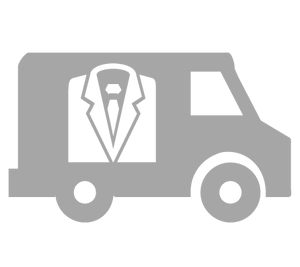 We Come to You
Our expert in-house tailors will come to you at a time and place of your choosing, and have you measured in less than 30 minutes. You will be able to customise your suit right down to the design and fabrics.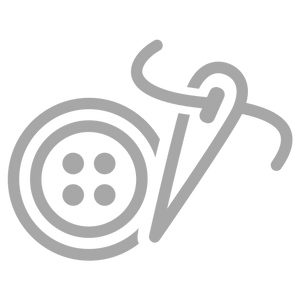 Stitched to Order
Hand-made by master tailors with over 35 years of experience. Your brand-new, custom suit will take up to 4 to 6 weeks to make.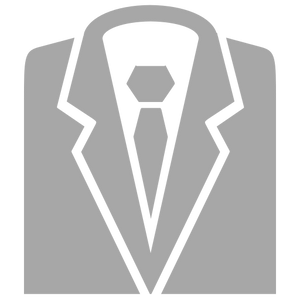 Delivered to You
Your custom suit will be delivered to you in person by a Lupo Bianco staff member within 4 to 6 weeks.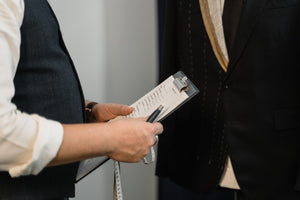 Got A Question?
Head to our FAQS page to find the answer to our most commonly asked questions.