Men's Custom Wedding Shirts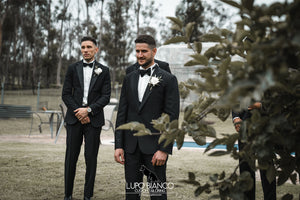 Best Wedding Shirt Tailor in Sydney
It goes without saying that your wedding day represents one of the most important days of your life. You want everything to be flawless, including your wedding shirt. 
At Lupo Bianco, we understand the importance of getting the details just right. That's why we offer made-to-order wedding shirts tailored to your exact specifications. Our skilled custom wedding shirt tailors have the experience and expertise to create a dress shirt that will make you look and feel your best on your big day. And because we take your measurements, you can be confident that your shirt will fit perfectly. 
So whether you're looking for a timeless style or something unique, we can help you create a custom wedding shirt that will help make your special day even more memorable.
Make An Appointment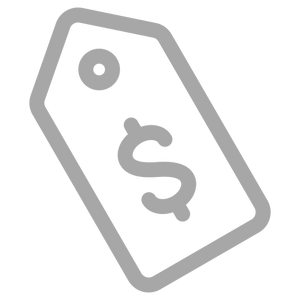 Affordable Price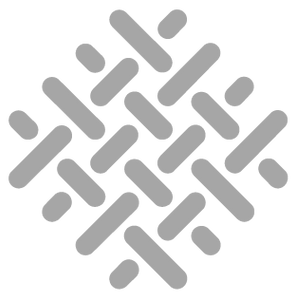 Premium Fabrics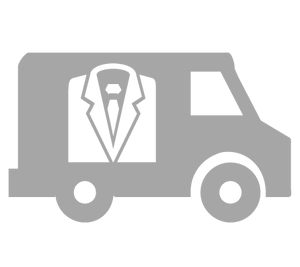 Mobile Service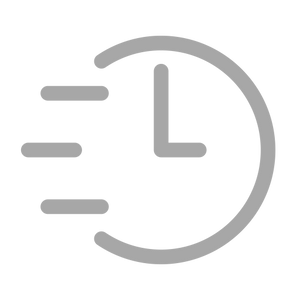 Fast Turnaround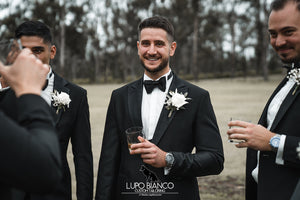 The Art of Sophistication Lies in all the Little Details
When deciding on the best wedding shirt for your big day, it is essential to keep in mind the small details. Special occasions call for decorum. Unlike a casual button-up, a dress shirt should be fitted but not tight. 
Our tailors have mastered this in our bespoke wedding shirts with a comfortably snug fit across the shoulders, chest and stomach, with extra length so grooms can neatly tuck their shirts in. From the type of collar to the choice of material, we'll assist you in putting together a meticulous appearance with fine attention to detail in your wedding shirt. 
While off-the-rack shirts may seem easier to dress for on the surface, off-the-rack styles are always standardised – which means, with a standard shirt bought in-store, you're never really getting your perfect fit. 
For a wedding dress shirt that makes you feel like a million bucks, you can't go for anything less than a bespoke wedding shirt for the right fit.
Pricing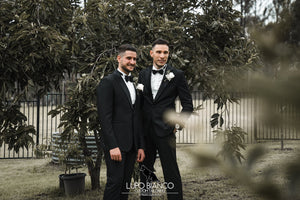 Made to Measure Wedding Shirts
Every wedding shirt through Lupo Bianco is one that we make to order. We believe every man's suit should be created uniquely for a sharp and comfortable fit in a style that allows one to make their mark.
We start our service with a fitting where we take your measurements before we open our books to let you decide on different shirt patterns, materials, colours and other finishing touches.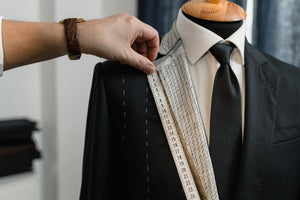 Book a Private Fitting with your Wedding Shirt Tailor
Start preparing for the wedding date with your own personally customised wedding suit, with over distinct 5,000 suit patterns to create your own suit. 
You can also purchase our bespoke shirts through a separate bundle of 5 dress shirts made to your measurements or through a wedding suit package that covers your shirt, jacket, and pants. Our wedding shirt tailor can make suit shirts for grooms, groomsmen, and the wedding party. 
Contact our expert wedding shirt tailor near you, and we'll arrange a date to come to your location and help create a custom shirt for your wedding day.
Wide Range of Premium Material Choices
Our master tailors understand the need to express your individual style, which is why we offer over 5,000 distinct suit patterns, colours, and suit linings. With so many suit combinations, you are assured a flawless fit at Lupo Bianco custom tailoring.
Our Simple 4 Step Process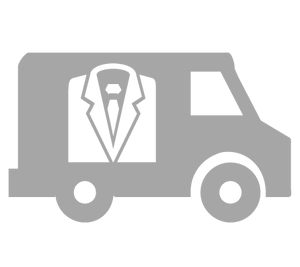 We Come to You
Our expert in-house tailors will come to you at a time and place of your choosing, and have you measured in less than 30 minutes. You will be able to customise your suit right down to the design and fabrics.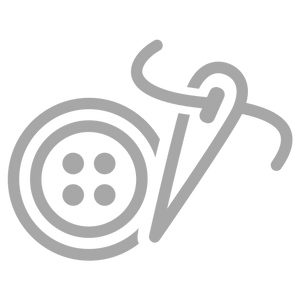 Stitched to Order
Hand-made by master tailors with over 35 years of experience. Your brand-new, custom suit will take up to 4 to 6 weeks to make.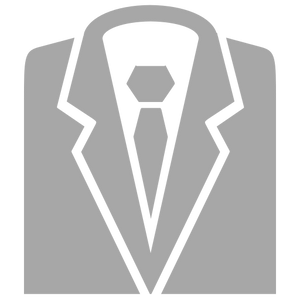 Delivered to You
Your custom suit will be delivered to you in person by a Lupo Bianco staff member within 4 to 6 weeks.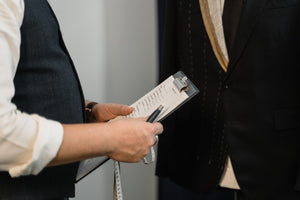 Got A Question?
Head to our FAQS page to find the answer to our most commonly asked questions.