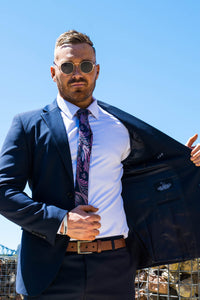 Casual Suits
Welcome to the epitome of masculine refinement and designer tailoring. At Lupo Bianco, we understand that a man's wardrobe is incomplete without the perfect ensemble that effortlessly bridges the gap between sophistication and everyday comfort. That's why our master tailors' carefully crafted smart casual suits stand as a testament to our commitment to elevating your style while ensuring you stay at ease.
Enquire Now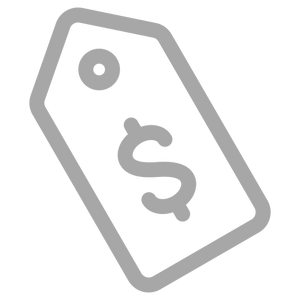 Affordable Price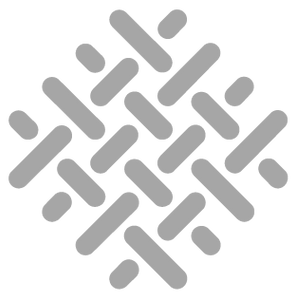 Premium Fabrics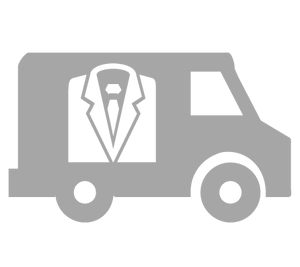 Mobile Service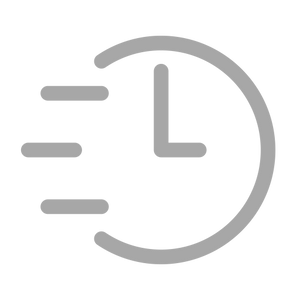 Fast Turnaround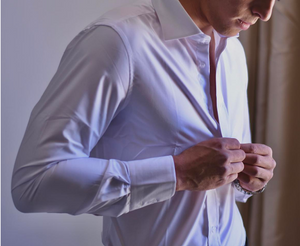 Relaxed Elegance
In men's fashion, the term 'casual suits' in recent times has taken on a new dimension - and Lupo Bianco is at the forefront of this sartorial evolution. Our custom casual suits redefine the traditional notions of formal attire, offering a fresh perspective on smart casual suiting. Crafted with precision and tailored to perfection, our men's casual suits embody the essence of relaxed elegance.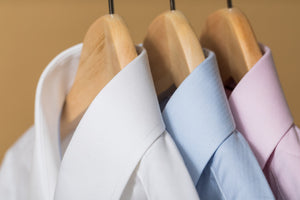 Smart Casual Suits: A Stylish Statement
Whether you have a special occasion on the horizon or simply want to make an indelible impression in your day-to-day life, Lupo Bianco's smart casual suits are your key to making the right statement. The marriage of impeccable style and unparalleled comfort is the hallmark of our bespoke casual suits. When you choose a Lupo Bianco casual tailored suit package, you choose to be at the forefront of contemporary fashion with a personal flair that is completely your own.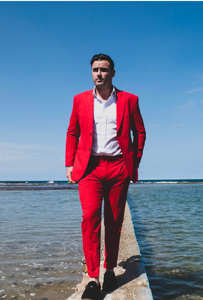 Unparalleled Customisation
One size never fits all when it comes to true style. At Lupo Bianco, we offer you the opportunity to curate your own distinct identity with our expansive selection of over 5,000 distinctive custom-suiting patterns. Each suit is a canvas, and you are the artist. Personalise your two-piece casual suit with a style consultation with a Lupo Bianco tailor to guide you and create a suit that reflects your unique personality and style. 
Learn more about our Casual Shirts and Casual Pants.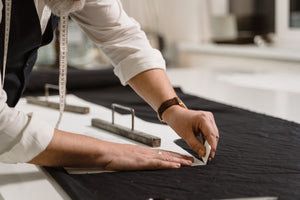 Impeccable Craftsmanship
At Lupo Bianco, we take pride in our unparalleled craftsmanship. Our experienced tailors dedicate themselves to ensuring that every detail of your casual suit is perfected. From the cut to the stitching, from the fabric to the finishing touches, we leave no stone unturned in delivering men's casual suits that not only fit like a dream but also exude timeless elegance.
The Lupo Bianco Experience
When you choose a Lupo Bianco casual suit, you're not just choosing a piece of clothing; you're investing in an experience. Our commitment to quality, comfort, and style ensures that each casual suit becomes an extension of your unique persona. With Lupo Bianco, every day is an opportunity to make a lasting impression.
Elevate your everyday style with your own statement casual suit. Contact us to learn more and explore our patterns, colours and suiting linings, and discover a world where style knows no bounds.
Your journey towards sartorial excellence begins here. Explore Lupo Bianco's custom-suiting packages today and redefine your style with a touch of timeless elegance.
Wide Range of Premium Material Choices
Our master tailors understand the need to express your individual style, which is why we offer over 5,000 distinct suit patterns, colours, and suit linings. With so many suit combinations, you are assured a flawless fit at Lupo Bianco custom tailoring.
Our Simple 4 Step Process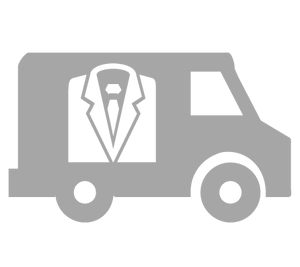 We Come to You
Our expert in-house tailors will come to you at a time and place of your choosing, and have you measured in less than 30 minutes. You will be able to customise your suit right down to the design and fabrics.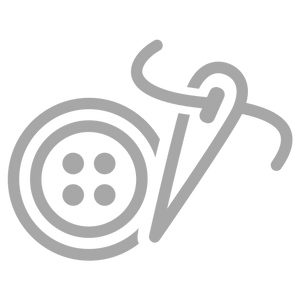 Stitched to Order
Hand-made by master tailors with over 35 years of experience. Your brand-new, custom suit will take up to 4 to 6 weeks to make.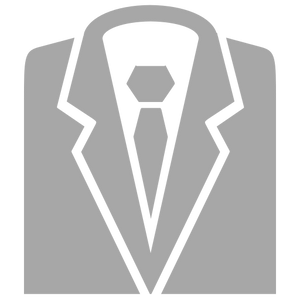 Delivered to You
Your custom suit will be delivered to you in person by a Lupo Bianco staff member within 4 to 6 weeks.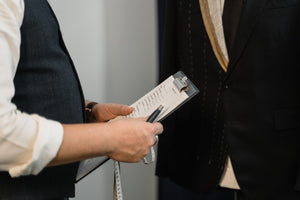 Got A Question?
Head to our FAQS page to find the answer to our most commonly asked questions.